Mike Chapman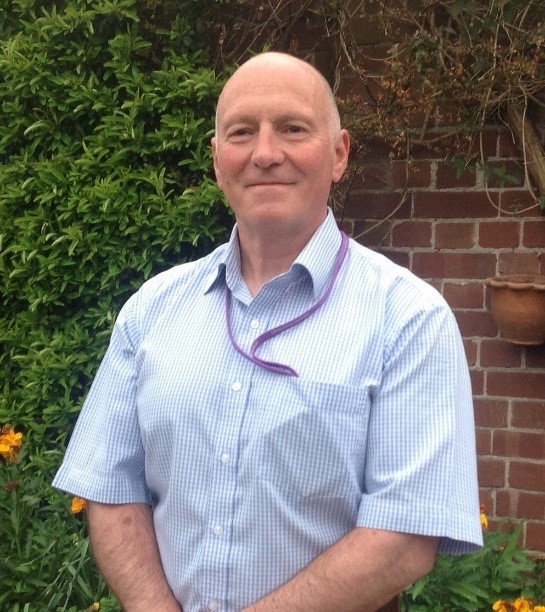 Mike graduated as a Remedial Gymnast and Chartered Physiotherapist at the Joint Service School in 1985. He then studied for a Licentiate Diploma in Traditional Chinese Acupuncture in 1987-89.
Having worked in a number of broad based settings from NHS to professional football and Formula 1 motor racing he more recently spent 15yrs as a clinical lead physiotherapist with the Royal Marines.
Throughout his career, Mike has accrued a wealth of post graduate training and experience, primarily within musculoskeletal medicine, including injection therapy.
He currently works in private practice at East Devon Physio and actively supports the Exeter NHS Acupuncture CIG as clinical lead.
As an AACP Tutor, Mike strives to encourage and empower physiotherapists with confidence to deliver integrated Western Medical Acupuncture with engaging and thought-provoking dialogue and delivery, underpinned by years of practical experience.
Mike is also the tutor representative on the Education, training and Research Committee.
Mike lives with his wife Jackie by the seaside and keeps busy with grandchildren and his basset hound.
______________________________________________________________________________________
Andrew Oliver
Andrew graduated
BSc (hons) Physiotherapy from Coventry University in 2002 and during his final year began his acupuncture training. Since then he has gone on to do multiple courses in acupuncture including MSc studies at Coventry University. Since graduating Andrew has worked in a variety of musculoskeletal roles within the NHS and private sector. His current role is with Connect Health delivering a NHS contract in Wolverhampton, as a pain management specialist and independent prescriber.
Andrew has been an accredited AACP tutor since 2013 and was a founding member of the board of Directors for AACP Ltd. Andrew was a regional representative for the Midlands, chairman of the regional representatives committee and a member of the education committee for the AACP.
Outside of work Andrew has two children who keep him very busy and active. Andrew is the chairman of a large and very active Scout Group in Shropshire and a Scout leader. He is a rugby coach for Bridgnorth Rugby Club and enjoys climbing and mountain walking.
---
Caroline McGuire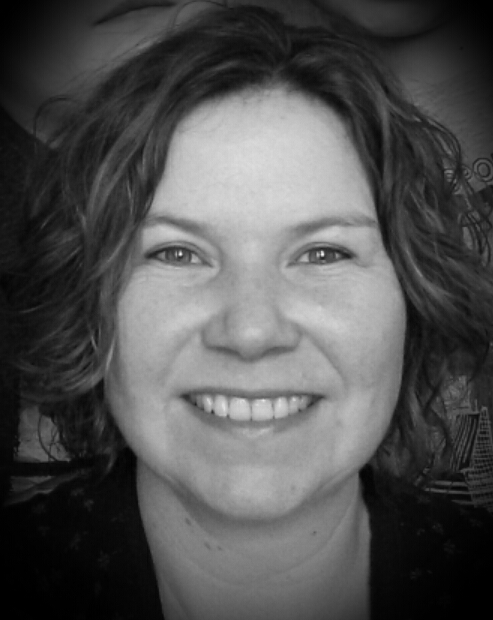 Caroline graduated with a BSc in Physiotherapy from Glasgow Caledonian University in 1993, and did her first acupuncture training in 1995 as a Junior working in MSK, along with others from her department. With encouragement from her father, she did the first of what was to be many, acupuncture courses and quickly enjoyed the benefits of this therapy. In 1998, Caroline began working in neurological rehabilitation and quickly realised that her acupuncture skills could be applied to this setting also. She did a Chinese Medical Acupuncture module in 2000 and in 2003, published her first case study of acupuncture in a person with Multiple Sclerosis (MS). Following a short career break, she was determined to increase her skills and knowledge of acupuncture, which led to her undertaking her Master's degree at Coventry University (2013). Her final dissertation was a case series examining the effect of acupuncture on fatigue and quality of life in people with MS. She plans to continue to further the research into the effects and mechanisms of acupuncture.
Caroline became an AACP tutor in 2015 and loves seeing others realise for the first time, just how helpful acupuncture can be. She enjoys sharing her experiences and opening the door to the acupuncture world for others and then watching them realise how acupuncture can facilitate other physiotherapy interventions and improve quality of life for many.
---
Jonathan Hobbs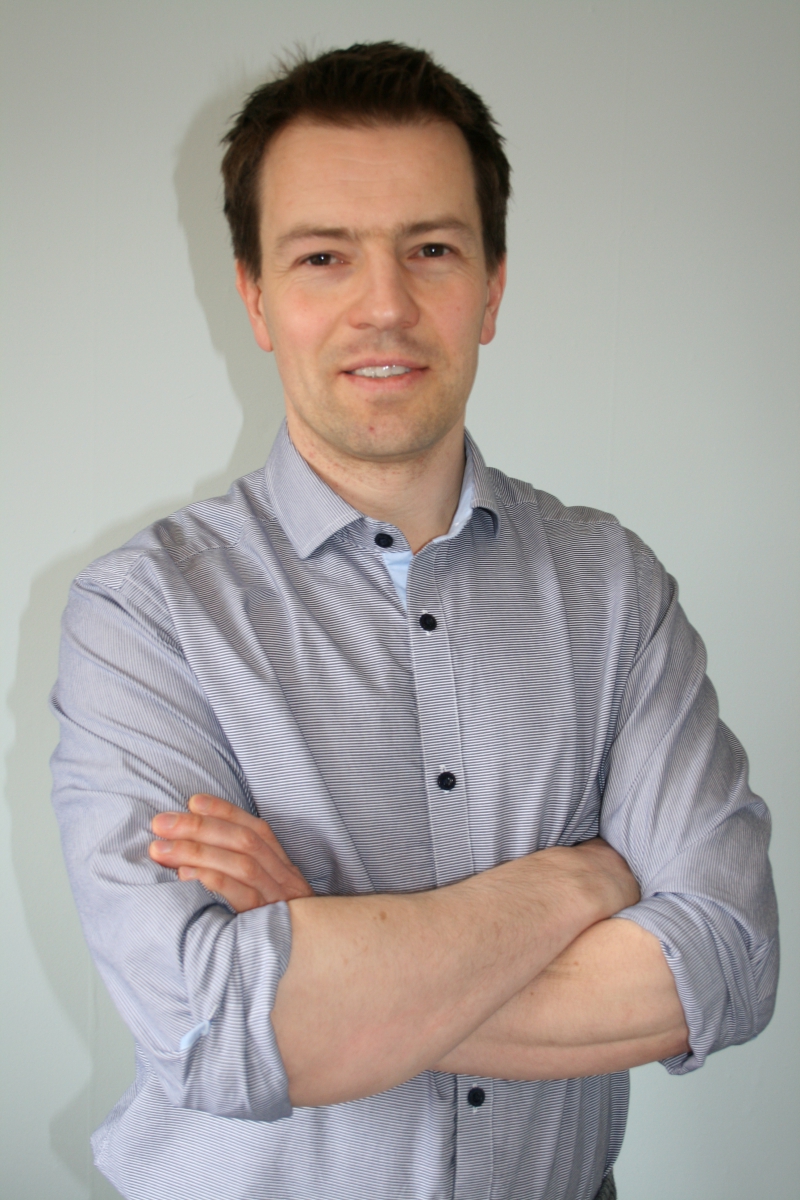 Jonathan graduated in 1999 achieving a first class BSc in physiotherapy and began his acupuncture training in 2000. In 2003 he became an advanced member of the AACP and in 2004 he was awarded an MSc in acupuncture. Since graduating he has worked in a variety of roles within the NHS, private sector and professional sport. Jonathan is a Fellow of the Higher Education Academy, an accredited AACP tutor and Chairman of the board of Directors of the AACP. He delivers foundation courses and CPD within the private sector and NHS and has also had his work published in the Journal of Chinese Medicine. He has previously been an MSc award leader at Staffordshire University, is currently the external assessor for Glyndwr University's acupuncture BSc and also acts as consultant and sessional lecturer to a number of Universities throughout the UK including Keele University School of Medicine. He is also a consultant to physiotherapists in Team GB, the FA and a number of Premiership Football and Rugby Clubs.
---
Lynn Pearce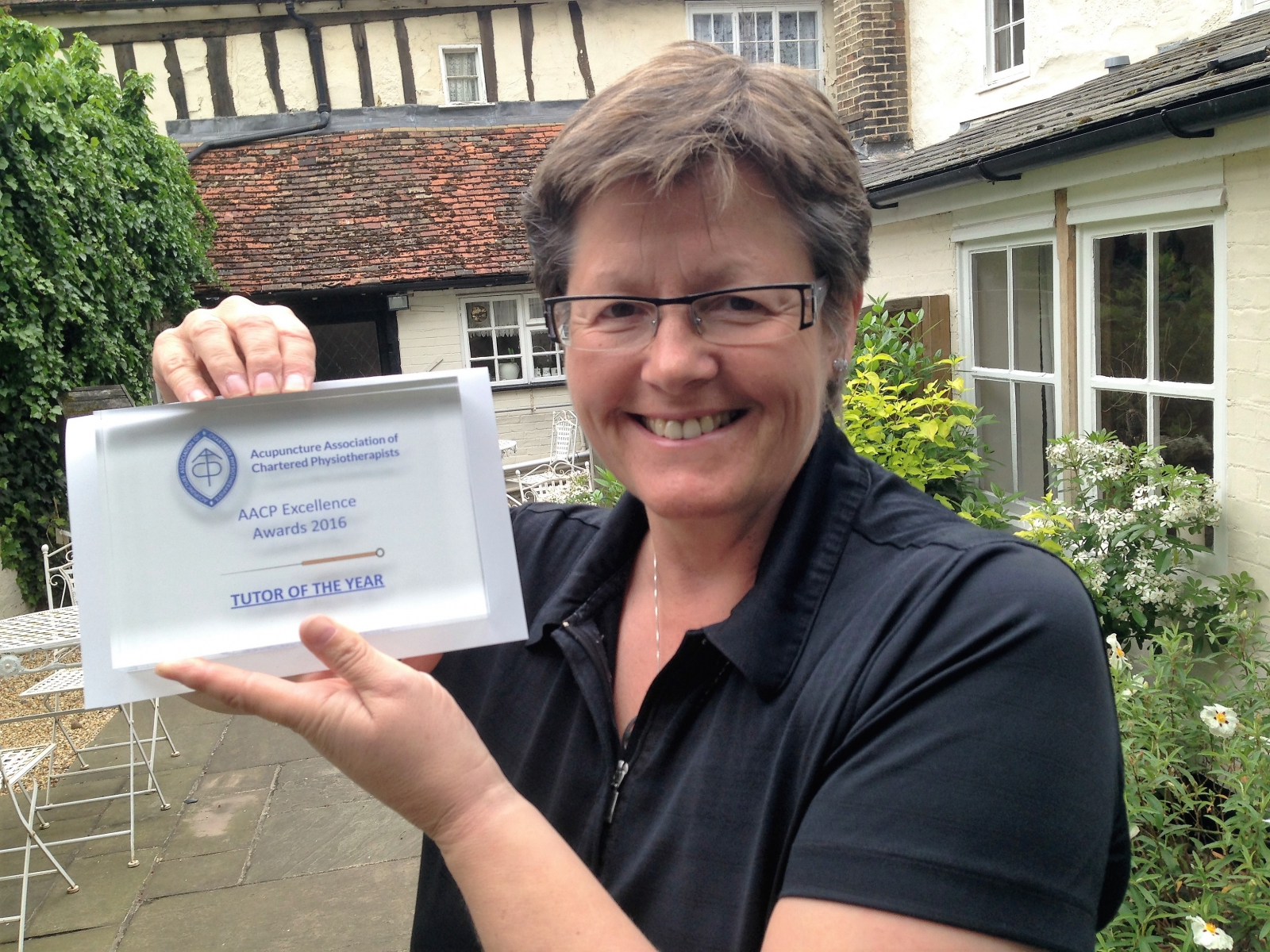 Lynn initially qualified to use acupuncture as an addition to her physiotherapy skill set in 1989, after a short course in Southampton. At the time, acupuncture was a resurging therapy within the NHS and it offered a way to get past pain inhibition and help restore function after injury faster. In addition, the ability to aid sleep and general immune function whilst healing sat well with her holistic view of patient rehabilitation. Finding results went way beyond her expectations for pain control she undertook a 3 year Chinese Medicine based course at The London College of Acupuncture, qualifying in 1993. From that point, she hasn't looked back as the use of acupuncture in her treatments has added a dimension she could not have hoped to achieve with physiotherapy alone.
Being a tutor has offered the chance to remain a perpetual student and continually learn. Learning in order to teach keeps her knowledge base up to date and relevant to her practice. These are exciting times for the development and research of acupuncture. Teaching is also huge fun. Not one course has gone by without laughter, camaraderie, learning from each other and a shared experience of an amazing treatment modality.
The AACP has progressed from a small group of likeminded individuals, (Lynn served as Secretary in the early 1990's) to a dynamic, progressive bunch of folk determined to put acupuncture within physiotherapy on a firm and educated footing. Lynn is proud and humbled to be a longstanding member, and received Tutor of the Year in 2016. To be honoured by her peers is the cherry on the cake for Lynn as she continues to deliver CPD days based around acupuncture, anatomy and its effects.
---
Paul Battersby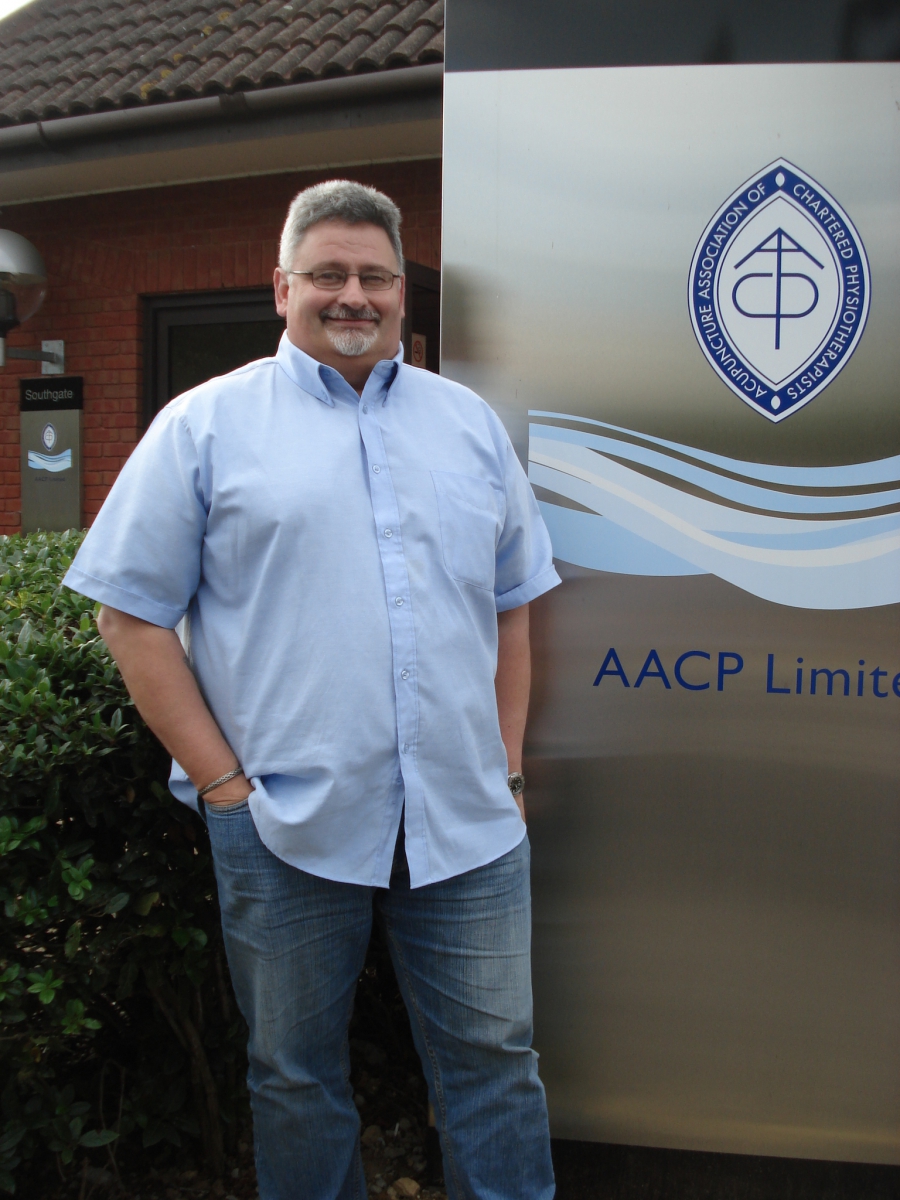 Paul started his career in the Armed Forces; one of his roles whilst serving in Germany was as a physical training instructor. Since qualifying as a physiotherapist Paul has worked for several amateur sports clubs in and around the North West as well as running a private practice. He has lectured for the MOD and in both the Higher and Further Education sectors, teaching Physical Education, Sports Therapy, Massage and Acupuncture.
Paul completed an honours degree in Traditional Chinese Medicine at Salford University and has been practising Acupuncture for over fifteen years. He currently runs a very busy private practice in North East Wales and is a Senior Lecturer at Glyndwr University in Wrexham, lecturing in Traditional Chinese Medicine and Complementary Therapies. While Paul is fully conversant with using a wide range of traditional Chinese practices, his passion is using acupuncture for pain control and his case studies provide a rich source of efficacy.
Paul's passion for acupuncture is very much linked to his desire to ensure people are trained to a high standard in acupuncture practice. While he enjoys sharing his knowledge and expertise with students he is continually developing his own knowledge and professional development.
Having joined the Acupuncture Association of Chartered Physiotherapists (AACP), he became the AACP North Wales Regional Representative and in 2010 joined the AACP Board as a director. Paul is also an advanced AACP member and a Tutor and is very passionate about promoting Acupuncture and developing the profession with particular interest in supervision and mentoring.
---
Rachel Kyte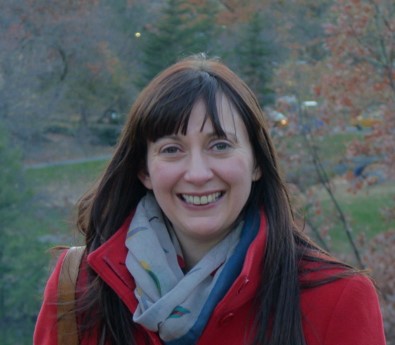 Rachel Kyte graduated as a physiotherapist from Keele University in 2000. She specialized in Musculoskeletal care and has worked in various settings including the NHS, private sector, industry and also overseas. She completed her Masters in 2009 and currently works as a full time senior lecturer at the University of Worcester.
Rachel's passion for acupuncture started as an undergraduate, and once qualified, she saw first hand the beneficial effects on patients. These early experiences prompted her to undertake a basic acupuncture course. She quickly became interested in the wider effects of acupuncture, and the evidence unpinning its use, which led her to enrole in an Acupuncture MSc at Coventry University. Since completing her MSc, Rachel has been an active member of the AACP, delivering training to physiotherapists across the UK.
A day in the life of an AACP tutor is varied and interesting. No one course is ever the same and there is always something interesting to keep tutors on their toes. Rachel enjoys teaching people a fantastic new skill and engaging in lively debate about the latest research and how this can be related to current practice. Integrating acupuncture into your toolbox will transform your practice. By helping people to manage their pain more effectively, acupuncture can empower patients to engage fully with their rehabilitation and improve their quality of life.
---
Stephanie Griffiths
Stephanie qualified as a Physiotherapist in 1989 and presently works as a musculoskeletal Consultant Physiotherapist in London where she leads a large team of extended scope physiotherapists.
Throughout her career Stephanie has worked in a primarily clinical setting in the musculoskeletal and sports injury field and has worked at many international sporting events including the Commonwealth Games in 2002 and the Sydney and Atlanta Paralympic Games in 2000 and 1996 respectively. She has undertaken a range of clinical research projects and completed her doctoral studies in 2013.
Stephanie has always valued acupuncture as a modality to treat musculoskeletal pain since her acupuncture training in 1991. However her interest in acupuncture teaching and research developed further when she undertook her MPhil in neuropharmacology at University College London. At this time she studied pain mechanisms in depth and developed a greater understanding of the association between acupuncture and pain relief, which greatly enhanced her clinical practice.
During work on her MPhil she also investigated the work of Gunn and the theories of intra-muscular stimulation. She gained further insight into deep needling techniques whilst visiting his Vancouver clinic and observing his treatment approaches. She gained further interest in teaching acupuncture whilst working at the University of Birmingham. She undertook a PGCE in Teaching and Learning and became an AACP Accredited Tutor in 2004.
Stephanie believes that acupuncture is one of the key modalities which can help to modulate musculoskeletal pain and that understanding the pain mechanisms which underpin it helps to provide the optimum treatment for patients. When teaching she uses a Western framework and enjoys supporting students to develop their clinical reasoning skills by exploring pain theories and other scientific approaches.
---
Raymond Che Wen Lam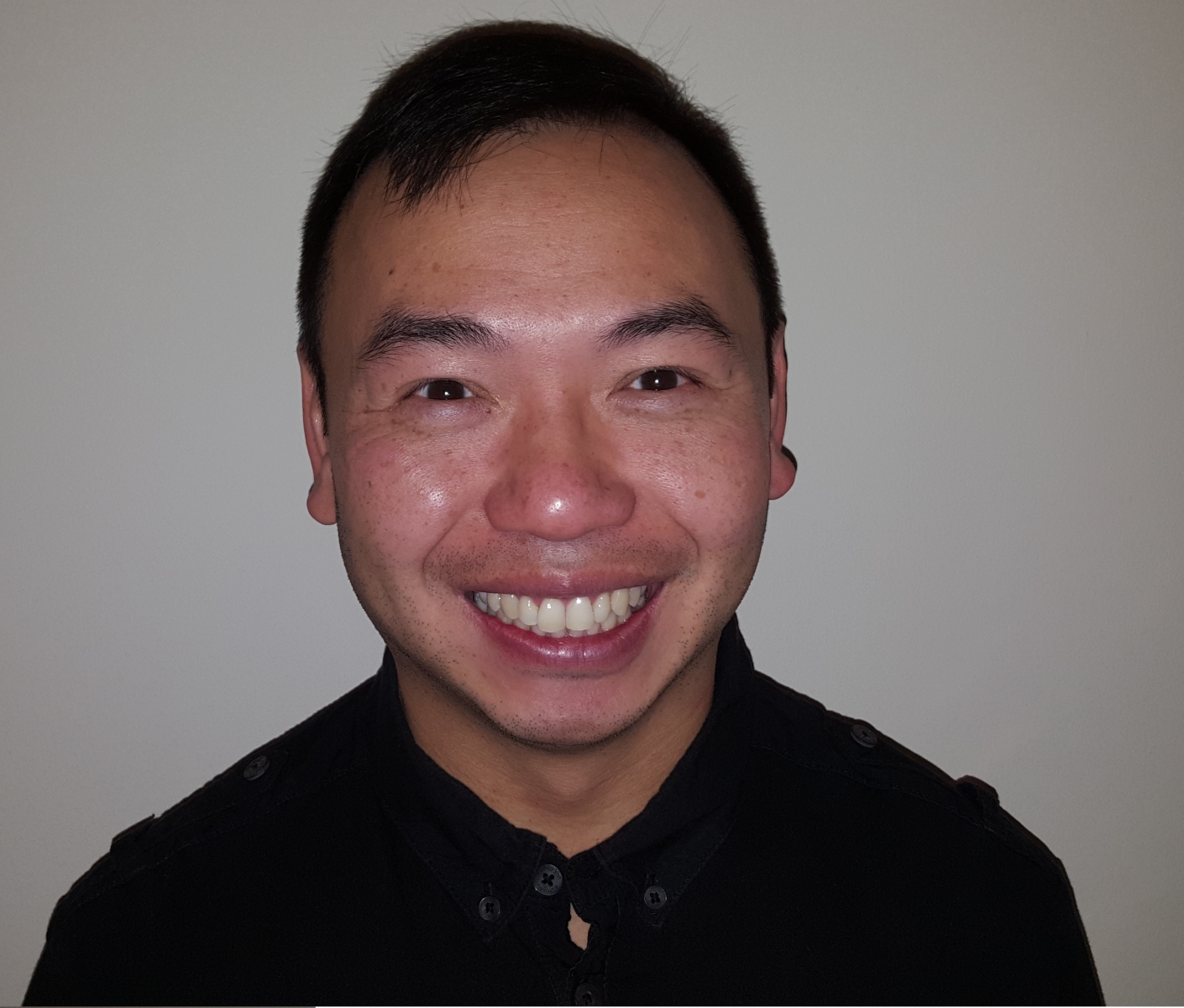 Raymond graduated with a BSc (Hons) Physiotherapy in 1996 from Brunel University and it was personal interest and cultural influences that led to acupuncture training in 1997 with the Renshu College of Chinese Medicine, obtaining a Diploma in Traditional Chinese Acupuncture. A period of study in Beijing, culminated in the year 2000 with the successful undertaking of the examinations sponsored by the International Acupuncture Practitioner Proficiency Examination Committee of the World Federation of Acupuncture-Moxibustion Societies in the People's Republic of China. On return to the UK he became an advanced member of the AACP.
He completed an MSc in Neuromusculoskeletal Physiotherapy from University College London (2002) and is also a member of the Musculoskeletal Association of Chartered Physiotherapists. Since 2006, Raymond has been combining work as a senior lecturer at the University of East London as well as working clinically in Essex. He became an AACP tutor in 2013 and enjoys sharing his experiences and passion for acupuncture and integrating its use within Physiotherapy.
---
Sudhir Daya BSc (Hons) MSc PgCert MCSP
Sudhir is an experienced chartered physiotherapist and the founder of physioMCST.com, a service for mind-bodywork practitioners that considers the whole person, not just their role as a practitioner. He graduated, with distinction, from the University of Cape Town, South Africa, in 2001.
Sudhir has explored many avenues in his journey and is an ICF accredited life coach, clinical hypnotherapist, ergonomics consultant, yoga teacher, Pilates instructor, ayurveda practitioner and an accredited tutor for the Acupuncture Association of Chartered Physiotherapists. With this diverse experience, Sudhir brings a unique breadth of understanding and a multi-disciplinary approach to support fellow mind-bodywork practitioners.
Sudhir is also the founder of Integrated Health and currently works in private practice in central London. He has an interest in musculoskeletal conditions, sports injuries (performing artists), occupational health, pain and stress management and the mind-body interaction in disease.
---
Lesley Pattenden
Lesley qualified as a Physiotherapist from Bristol School of Physiotherapy in the early 1980's. Since then, she has worked in both the NHS and privately within the field of musculo-skeletal outpatients. Her acupuncture career began with various short courses in 1992 and then pursuing the MSc in Acupuncture at Coventry in 2006.
After securing a teaching qualification she has been an AACP tutor for 10 years thus facilitating the acupuncture experience for many other qualified physiotherapists. She is a Director and Vice-Chair of AACP and has represented AACP at the stakeholder sessions for NICE (Osteoarthritis and Low Back Pain).
She has also represented AACP at the Houses of Parliament as an advocate of acupuncture for Headaches and Migraines. Her aim is to continue to promote the use of acupuncture by Physiotherapists within the NHS during these challenging financial times.

---
Dr. Liz Tough PhD, MSc (Acupuncture), MCSP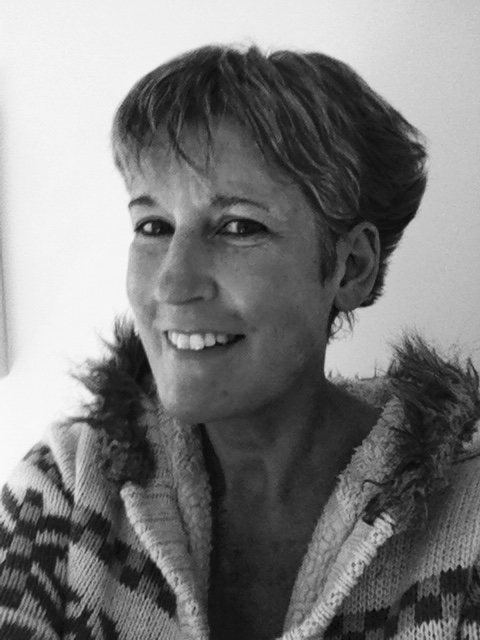 Since qualifying as a Chartered Physiotherapist in 1987, Liz has gained clinical experience in various musculoskeletal out-patient settings both in the UK and abroad. She has post-graduate qualifications in hydrotherapy and manual therapy, and in 2003 gained an MSc degree in Acupuncture from Coventry University. In June 2005 she undertook a full-time PhD studentship (supported by a NIHR Doctoral Research Fellowship award), based in the Peninsula Medicine School, under the supervision of Dr Adrian White. She was awarded her PhD in January 2009. Her thesis is entitled: Myofascial trigger point pain – its diagnosis and its treatment with acupuncture. She has subsequently worked as the trial co-ordinator for Scrutiknee – a clinical trial investigating the use of acupuncture in a group setting for people with severe knee osteoarthritis.
Liz currently works as a musculoskeletal physiotherapist for the NHS in South Devon, and is an honorary Research Fellow at the University of Plymouth Medical School. She is an advanced member of the Acupuncture Association of Chartered Physiotherapists (AACP), and is an accredited tutor.
Liz was the originator of the Foundation Course which has since been adopted by the AACP as its own Foundation Course. Liz continues to develop her courses to include the latest clinical and basic science research. She regularly uses acupuncture in her NHS clinical practice including running a once weekly group acupuncture clinic. She also developed and regularly updates the Trust's acupuncture policy, and assesses staff clinical competence to practice as part of the policy.
---
Wayne Fish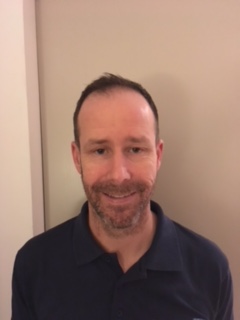 Wayne graduated with a BHSc in physiotherapy from the Auckland University of Technology in New Zealand. He then went on to complete an MSc in Manipulative physiotherapy in New Zealand in 2003. Wayne started his journey with acupuncture in 1999 where he completed his foundation training with the AACP. Following this course Wayne found the use of acupuncture very effective in his clinical practice and wanted to advance his skills further. He completed his MSc in Acupuncture at Coventry University in 2013. He uses acupuncture as part of his management of musculoskeletal pathologies. He has a passion for teaching and passing on his acupuncture knowledge. He has been an acupunture tutor since 2016.
Over the past 20 years Wayne has worked with sports teams, in the NHS and in private practice. Wayne currently works as an extended scope physiotherapist in the NHS working in an orthopaedic tier 2 clinic. He is also the director of private physiotherapy practice specialising in musculoskeletal pathology.
---
Suzanne Nitta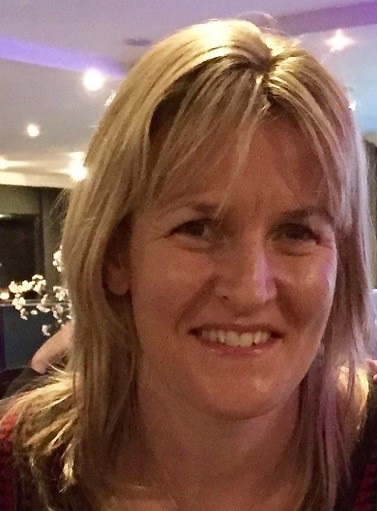 Suzanne Nitta graduated in 1997 with a BSc(Hons) Physiotherapy from Kings College, London. As an undergraduate she developed an interest in holistic approaches to treatment and embarked on her first acupuncture course within a year of qualifying. She immediately began using acupuncture within the NHS and later introduced it as a new service whilst working in private practice. After her initial training she was inspired to learn more about the Traditional Chinese Medicine (TCM) approach, so in 2002 she embarked upon further studies at The Renshu College of TCM in London. In 2013 she completed an Acupuncture in Healthcare MSc at Coventry University where she investigated whether there was a place for Japanese style body indwelling needle acupuncture in physiotherapy practice. She continues to be fascinated by the way in which acupuncture combines the wonders of ancient oriental philosophies with modern scientific evidence.
In her current role as an Acupuncture Clinical Specialist and a Physiotherapy Manager within Ramsay Healthcare, she sees the importance of patient-centred, evidenced-based and effective treatments being provided in a cost-effective and efficient way by competent physiotherapists. Acupuncture is a very interesting way of achieving these objectives. Suzanne is keen to develop and grow acupuncture services provided by physiotherapists and to be involved in training the next generation of physiotherapists in acupuncture techniques.
---
Gauthier Lepoint
Gauthier qualified as a physiotherapist from UCL (Belgium) in 1994 and added an MSc in Sports Physiotherapy and Sports Science the following year. A desire to learn more about physiotherapy led him to complete a Certificate in Orthopaedic Manual Therapy in Perth (Australia).
It was a fortuitous meeting with a Sri Lankan acupuncturist that inspired him to learn acupuncture. In 2001, Gauthier graduated from the British College of Acupuncture with a Licentiate in Acupuncture. To further his knowledge, he obtained a Diploma in Chinese Herbal Medicine from the College of Integrated Chinese Medicine in Reading.
Gauthier's fascination for the mind-body connection compelled him to study at the Quest Institute (London) where he qualified as a Cognitive Hypnotherapist and Master Practitioner in NLP.
In addition to his work in private practice, Gauthier has worked extensively with the Occupational Health department of the London Metropolitan Police Service. He has used acupuncture alongside other modalities to assist thousands of police officers in their return to frontline policing.
It is an honour, and a pleasure, for Gauthier to help the AACP train the next generation of acupuncturists - using his knowledge and experience to pass on the lineage that started over 2000 years ago!